Over the past 5 years in business I have done A LOT of "Mini Session Events". Why? Honestly I LOVE doing them. Imagination Sessions are my BRAND. It's my whole heart of my company. I love creating concepts that create stars and magic in children's eyes. I love putting mom's to tears (as weird as that sounds) watching their babies grow up and having this moment to always remember. Imagination Mini Event's started because I loved creating concepts that more then one child could participate in. Full Imagination Sessions are a session catered around that one child and their interests in that moment. Imagination Minis are PERFECT for those themes that your child may love OR a way to try out my services to see if that's the direction you like for your child's portraits each year (which I havent had a single complaint yet) lol. Once upon a time ... "MINI SESSIONS" were just that a way to have a little bit lower cost session once a year but still amazing quality.
The past couple years the word "MINI" has been very abused I feel like. Mini Sessions have turned into under $100 sessions and you take home nothing. You receive a download. Is there anything wrong with that? No ... but what are you doing with those images? Do you print them? Are they for social media purposes? Where has the "Custom" photography brand gone?
Many times when I get inquiries for Mini Events one of the main questions I receive ... How is that a Mini Session, that's way too expensive?
I always tell that potential client this if its a "Mini event" or a "Full Session" .. your session is custom. From start to finish with the event I help with outfitting, reminders, making you feel comfortable, ect. By the time your products are ready you feel like your a friend. An EVERY SINGLE Mini Event has custom packaging with tangible PRODUCTS. Ready to hang items from your session. That is pretty amazing ... don't you think? That is CUSTOM PHOTOGRAPHY.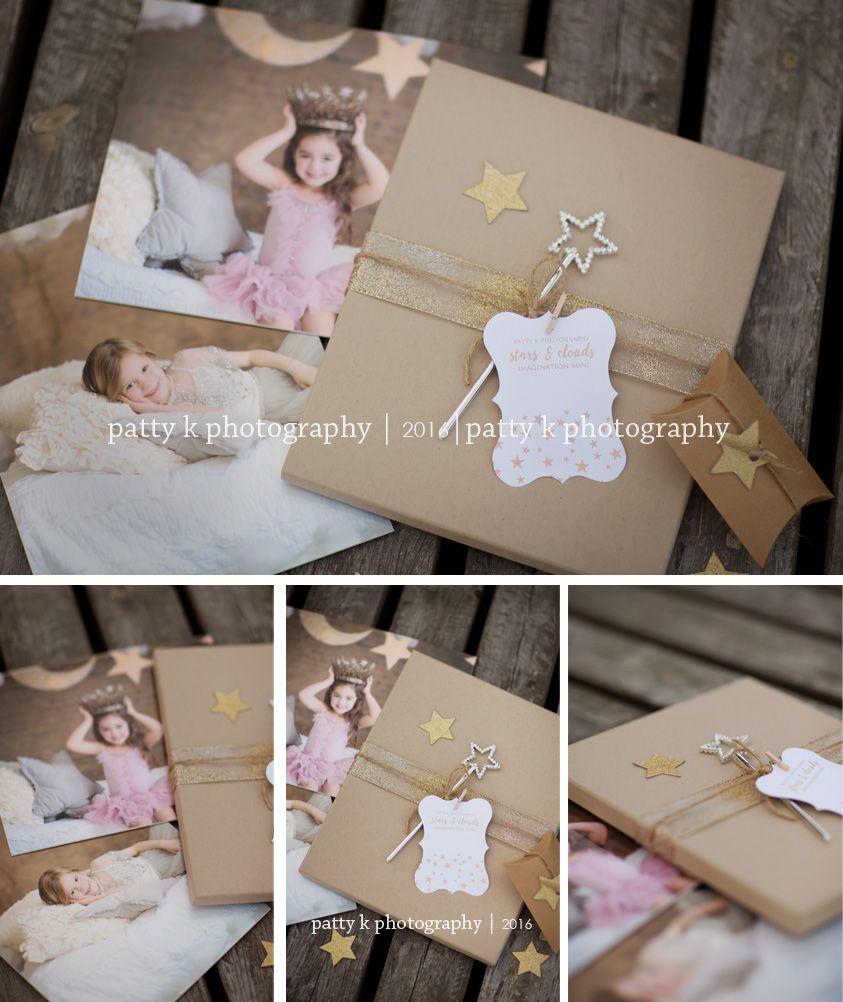 Originality, Mini Sessions, Pricing its all a BIG "drama" in the photography world. Have I been accused of doing something someone else is? ----> "OF COURSE" nothing is original anymore. As Design Aglow said "Running a successful photography business isnt about following a formula. It's about finding yourself as an artist and creating a business around your style". Take an idea and make it your own. Even if its the littlest detail that makes you ... YOU. If mini sessions are not your thing ... DO NOT DO THEM. Shoot what makes you happy. One thing I always remember is it wont matter how many replicate what you do or a prop you made, it's your creativity alone that can NEVER be copied. Recently I've had a ton of controversy over the Stars & Clouds Imagination Event I held. Has it bothered me? Of course ... but I don't let it run my life. It's clouds ... clouds have been done many times by many "many" creatives. I danced around with little girls in tutu's and had an amazing time. There moms couldnt be happier !! An in the grand scheme of things social media, us, the clouds will all be old one day ... the person enjoying those images are the clients and there generations. To me that is what truly matters.
PRICING? Photographers STOP abusing the word "MINI" .... minis are so much harder then a full session with one child or family. I don't know about you but events for me take almost 6 hours and that's not even the post processing business part of my job. That's just set and shooting. CHARGE YOUR WORTH. Your time ... talent .... and family is worth it. Remember that <3